About R.D. Bussard & Sons
Family Owned Business Since 1948
Quality products and service are important elements of R.D. Bussard & Son. The business has operated in Albany, Oregon since 1948. Bussard & Son is now owned by father and son, Bill and Andy Harris, the 3rd and 4th generation of the family. They run the business with the same quality and service that has continued generation after generation.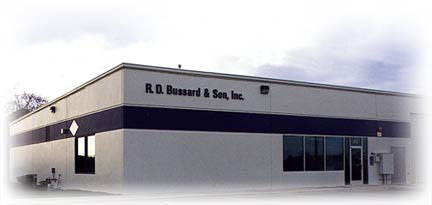 Contact us
Phone Numbers
Call Toll-Free 1-800-252-2692
Monday-Friday, 8am-5pm (PST)
541-926-7747 local
541-926-4361 fax
Street Address
RD Bussard & Son, Inc.
415 25th Avenue SW
Albany, OR 97322
E-mail Address
sales@rdbussard.com
If we don't have it, we will make it.
We stand behind every product we make!

To Order Call 1-800-252-2692