Bussard is a Proud Leader in Custom Industrial Cloth Fabrication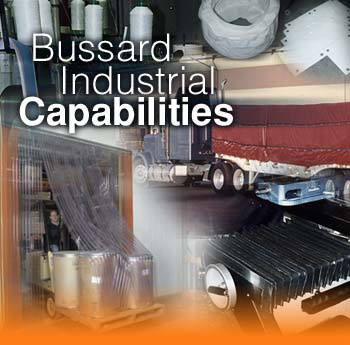 Diverse Fabric Inventories
With extensive sewing, fabric welding (ie: Ultrasonic, RF, Hot Air, etc...) and finishing machine, along with truly diverse fabric inventories, Bussard Industrial has the equipment and material on hand--as well as the know-how--to get your job done right, and on time.
Custom Products
No Minimum Order Quantity
OEM/Private Labeling
Repair
---
No matter what the challenge, from small to large or odd sized jobs, Bussard Industrial will manufacture it.
If we don't have it, we will make it. We stand behind every product we make!
To Order Call 1-800-252-2692